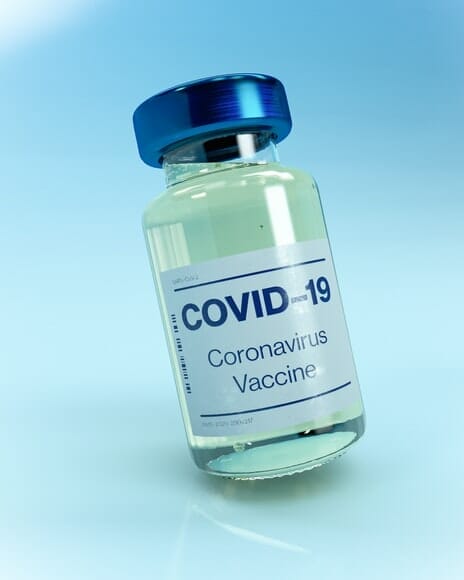 In Aug. 2021, a judge in Chicago revoked a divorced mother's child visitation rights. The reason? She hadn't received the COVID-19 vaccine. In perhaps the first order of its kind, the courts weighed in on the hot-potato issue of vaccination status and responsible parenting. 
This court order isn't an anomaly. A few months later, a New York City court decided that a father couldn't visit his three-year-old child unless fully vaccinated. "Voluntarily remaining unvaccinated during access with a child while the COVID-19 virus remains a threat to children's health and safety cannot be understated," said the judge.
While court orders like these are rare, could more family courts impose restrictions on parents who, for one reason or another, didn't receive the vaccine? And how should parents navigate this thorny issue?
What Does the Law Say?
As of Jan. 5, 2022, 205 million Americans have received two doses of the COVID-19 vaccine — that's around 62 percent of the population. Here in Connecticut, vaccine uptake has been higher than the national average, with 2.68 million (75 percent of the state population) double-vaccinated. That leaves around one in four people in Connecticut who have only received one dose of the vaccine, no doses or cannot receive the vaccine for medical or religious reasons. 
So what happens if one of that 25 percent is a parent stuck in a custody battle?
Here's the important part: There's no legal statute about COVID-19 vaccination status and child custody on the federal or state levels. That means, in the cases listed earlier, the respective judges made the vaccine a condition of child custody or visitation, not a requirement. (No court has mandated anyone to get a vaccine.) However, rulings like these can cause all kinds of problems for unvaccinated parents who are undergoing legal proceedings. If a particular judge believes an unvaccinated parent risks the health of his or her child, that judge could restrict custody or visitation access, which can bring disastrous consequences. 
Preventing a Judge From Deciding Your Fate
The topic of vaccination status and parental responsibility remains murky and other judges could follow suit and impose restrictions on unvaccinated parents in a family court environment. One way to prevent any restrictions is to discuss the issue of vaccination before you end up in court or prevent your case from going to court in the first place.
As anyone who understands family law knows, there are always alternatives to appearing in front of a judge that decides your fate. 
As a seasoned Connecticut-based family law attorney with over 20 years of experience, I always urge parents involved in family-based cases to resolve their issues outside of the court system, where possible, such as when pursuing a modification to custody. However, if court action is the only option, as in most divorce and new child custody cases, I recommend creating a parenting plan that rectifies all COVID-19-related issues before you appear in front of a judge. 
Parenting Plan That Includes Provisions for Vaccination Status
I believe all parenting plans should include COVID-19 expectations from both parents. That should mean agreeing on the following:
Does one parent mind if the other parent is unvaccinated?

Does one parent want the other parent to wear a face mask during visitation?

Do parents want their child/children to be vaccinated when the opportunity arises?

Should one parent follow any social distancing guidelines during visitation?
For both parents to agree on COVID-related issues, some kind of mediation process might be necessary. While this sounds scary, especially if parents are no longer communicating, it can help all parties establish the parameters for child custody when one or both parents are unvaccinated. Collaborative law, an alternative to conventional mediation, involves no mediators. Instead, parents discuss issues through a family lawyer in a safe and cooperative environment. 
Why You Need Legal Help
Whether you undergo meditation, collaborative law, end up in front of a judge or settle your case outside of the court, you need a reliable and reputable Connecticut family law attorney on your side. Rich Rochlin can consult with you through every stage of your divorce, separation or child custody arrangement or modification so you can work through your conflict and get the best possible result.
Final Word
The issue of vaccination status and custody is in the headlines and it's impossible to predict what will happen next. In cases where one or both parents are unvaccinated, negotiating COVID-related issues in a parenting plan and undergoing mediation or collaborative law can provide everyone involved with peace of mind. 
Are you looking for a Connecticut-based attorney with extensive experience in family law? Contact Rich Rochlin at (860) 357-9158.